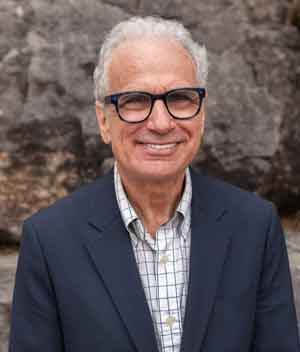 Ralph Umansky CFP, President BestPlan Financial Strategies Inc. 
BestPlan can help you better understand the risks + suitable choices of insurance – term and permanent life, disability & critical illness, investments. 
Coach how to better uncover obstacles and opportunities, identify missing elements or plan weaknesses

After consulting with you, we design a flexible insurance strategy

Motivate clients to prepare, prioritize and take action

We stay in touch and review, so your plan remains current, relevant + cost-effective

Important information can be conveyed to other needed professionals – improving the quality of advice & your chances to achieve financial advantage
BestPlan Financial Strategies utilizes a professional software comparison program that analyzes all the leading insurance companies in Ontario to find rate advantage and best value for your needs.
A properly designed insurance strategy can offer
long-term value and lasting peace of mind.
"Ralph's Plan2Know process has helped many of my clients become more aware in their business and personal financial planning needs. The feedback has helped me offer a better accounting value. I am also one of Ralph's clients".
– Arthur S, Accountant
"Ralph is an excellent financial planner and has been very helpful to me over the years. He has given sound advice and strategies to help my family navigate the sometimes turbulent financial scene of the world."
-Falconer A. Voice Coach
"I have known and dealt with Ralph for a good number of years. I find him to be a knowledgeable, consumer interest focused professional, highly trust-worthy, and a pleasure to deal with".
–Ami M, CEO
"Ralph has been my financial advisor, mortgage agent and insurance broker for 19 years. He has guided me through RRSP's, RESP's, numerous Mortgages and renewals, Life Insurance and even Group Insurance.  I highly recommend Ralph for any financial services you require".
-VeVette T, Director of Inside Sales
"I have been a customer of Ralph for over 16 years. During this period, he has provided me with excellent service and advice on life and disability insurance. His results stand in stark contrast with other advisors I had consulted. His support and assistance through the claims process during my illness was exceptional. Throughout he went out of his way to do the best for me without ever cutting any corner. I hold him in the highest regard …"
–Johan V, M ENG, MBL
"When my husband and I met with Ralph only a few years ago to discuss life insurance, we were most impressed. At the time we were a family with young children and needed Ralph's expertise and knowledge to guide us through a plan for our financial future. We appreciated Ralph's consistent updates and information and know we made the right choice with BestPlan Financial."
-Brenda S, Teacher
"I've had the privilege and good fortune of working with Ralph for over 10 years. He's always taken his time in walking us through all our life insurance options and providing the benefit of each option while guiding us to making the best affordable selection to meet our needs. I have recommended Ralph to my close family members and friends through the years."
–Andre C, Civil Engineer
"While I generally hesitate to make recommendations, it is my pleasure to recommend Ralph unreservedly. With a rare combination of integrity, expertise, diligence, patience and network of influential industry contacts, Ralph, over several years, has helped us with our insurance and mortgage needs by consistently securing better deals than what we could have obtained on our own. As a result of Ralph's holistic approach, we are in a stronger financial position today".
–Ali R, Investment Bank
Find Out How to Better Protect Your Life, Your Family, Your Business
Take the next step and contact us today! 
___________________________________________________
BESTPLAN FINANCIAL STRATEGIES INC.
220 Viceroy Road Unit#16
Concord Ontario
L4K 3C2
PHONE: 905-532-0427
FAX: 905-660-1314
E-mail: strategies@bestplan.ca