As an entrepreneur-self-employed, professional, contract worker, or owner of a small business:
The business is dependent on you- vulnerable to cash flow issues, market downturns, staffing issues, bank and creditor demands.
Protect your assets, wherever possible to ensure that your hard work isn't derailed because of a catastrophe, or unplanned setback.
We are in the age of business accountability. Owners and directors are being found personally liable for issues that arise in their business, even due to the action of others.
Are your personal and business assets within a creditor-protected strategy?

Are buy/sell, partnership, key person agreements in place and how will they be funded for all possible outcomes?

Finding and retaining good employees is difficult enough – could a proper review of your group benefits uncover value and aid you in planning for the future?

In the event of death, disability, and critical illness how will your business continue and are your family's financial needs adequately considered?

What does your retirement and exit strategy look like?
Long-term disability, critical illness, along with life insurance for you and possible key employees or partners can provide funds essential for business survival at a time of chaos. (See Long-term disability & Critical Illness)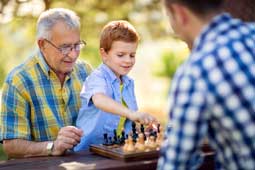 Where are all your important documents and information recorded?

We can help by providing a FREE PERSONAL RECORDS ORGANIZER. Request your free copy today! Click here

Update your wills + power of attorney to reflect current and anticipated assets and wishes.

Know your collateral requirements at the bank and liability limits per partner.

Consider better mortgage, refinancing alternatives to improve cash-flow.

Research eligible loans, grants, and other financial programs. Some may offer lower personal guarantee requirements.

If working from home, revisit your property and casualty insurance to see how your small business operations affects your current coverage.

Investigate any potential liability you may now be exposed to as a contractor or service supplier.
By preparing a plan with proper contingencies + reviewing it regularly, you can concentrate on growing your business with more confidence.
The above is for general interest only and should not be considered as advice. Please seek advice related to your specific circumstances from the appropriate professional advisor.
Let BestPlan demonstrate how to better protect your life, family, business & wealth.