Insurance products protect your personal and business assets – and replace your income at various stages of your life.
At BestPlan, We Build Affordable & Flexible Solutions
For All Stages Of Your Life.
Implementing defensive strategies to improve life insurance, living benefits, group plans, and investment options.
Find the best ongoing value in Life, Disability, Critical Illness, Permanent & Term Insurance, With or Without Cash Value, Individual Health/Dental
To Protect Your Family, Business & Assets
Tax-Deferred, Tax-Preferred Investments with possible Creditor-Protection; TFSAs, RRSPs, RRIFs, Term Deposits, Annuities, and other Life Income Opportunities
To Help Reach Your Goals
Employee & Executive Group Benefits; Partnership and Buy/Sell Needs; Pension Plans; Creditor-Protection Strategies
To Solidify Your Position
Best Plan focuses on what can prevent you from reaching your financial goals
Insurance Company Products o­ffered through BestPlan Insurance & Financial Strategies.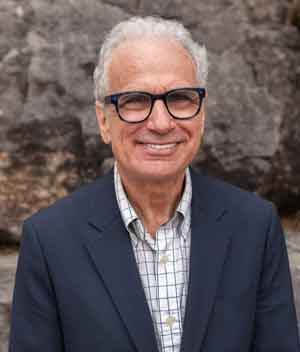 Ralph Umansky CFP,
President BestPlan Financial Strategies Inc,
We are independent agents with access to a wide range of insurance and investment products from over 15 leading providers.
With over 20 years as a CFP Professional and 38 years being self-employed, Ralph has been actively involved in several business ventures: understanding the distinct, ongoing and ever-changing needs of salaried employees and their families, professionals, the self-employed, business owners, commission and contract workers. 
We recognize that becoming self-employed is not always by design. People get outsourced from salaried jobs, want a change in career direction, look for flexibility after maternity leave, or may be new to Canada and need guidance.
Testimonials
"Ralph's Plan2Know process has helped many of my clients become more aware in their business and personal financial planning needs. The feedback has helped me offer a better accounting value. I am also one of Ralph's clients".
– Arthur S, Accountant
"Ralph is an excellent financial planner and has been very helpful to me over the years. He has given sound advice and strategies to help my family navigate the sometimes turbulent financial scene of the world."
-Falconer A. Voice Coach
"Ralph has been my financial advisor, mortgage agent and insurance broker for 19 years. He has guided me through RRSP's, RESP's, numerous Mortgages and renewals, Life Insurance and even Group Insurance.  I highly recommend Ralph for any financial services you require".
-VeVette T, Director of Inside Sales
"I have known and dealt with Ralph for a good number of years. I find him to be a knowledgeable, consumer interest focused professional, highly trust-worthy, and a pleasure to deal with".
–Ami M, CEO
Let BestPlan Financial Strategies demonstrate how to better protect your life, family, business & wealth